Uppdansning in Sweden 2011
Polskmärket is the annual medal testing event for Swedish polskdans. Entrants "dance up" through a sequence of levels, before a committee of judges, not in competition with other dancers but in comparison with the established standard of the traditional dances. The medal for the first year's uppdansning is bronze; after passing five levels, a dancer wins the "big silver" medal.
Ilse and John danced up for their bronze medals in summer 2011. We practiced all spring, trained at a workshop in Furudals bruk the week before the event, and finally danced up in Brunnsvik in August.
All of it was wonderful. We'll be back.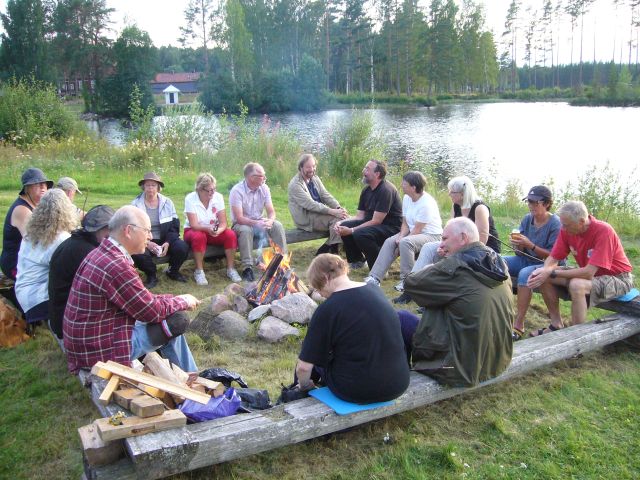 Grilling korv after a day's practice at Furudals bruk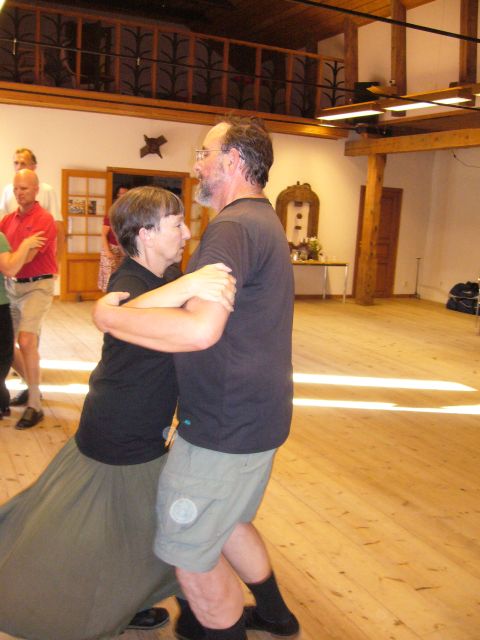 Training workshop at Furudals bruk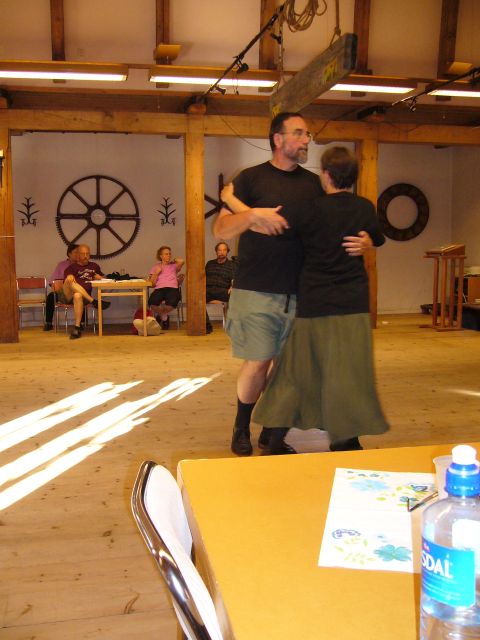 Training workshop at Furudals bruk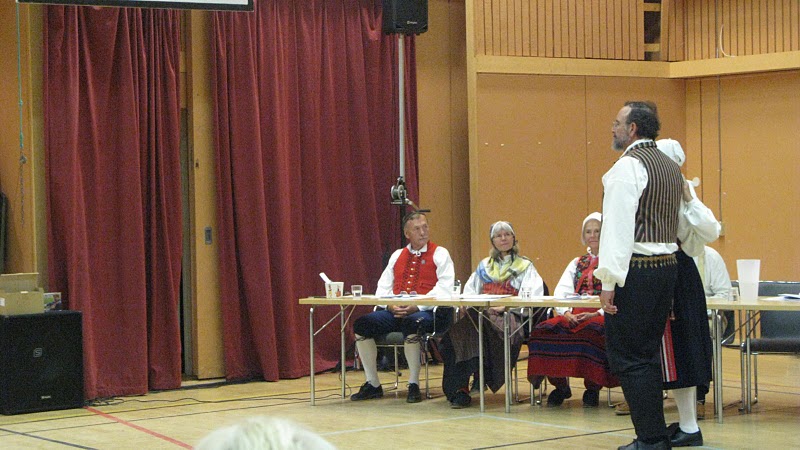 Uppdansning: Ready to go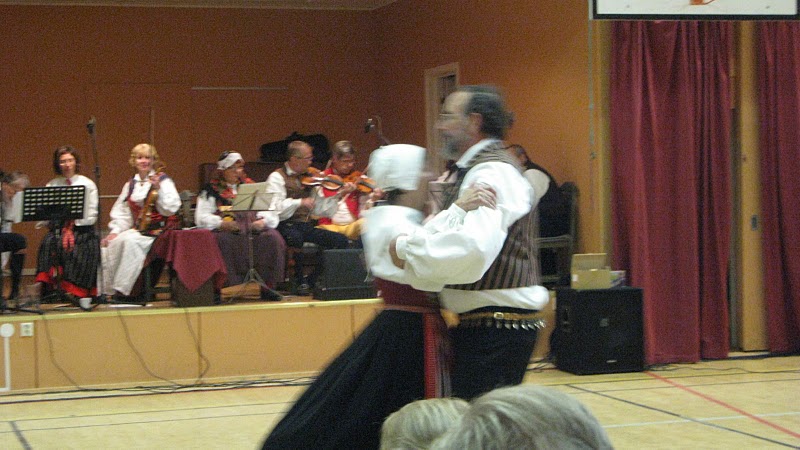 Uppdansning: Polska från Bingsjö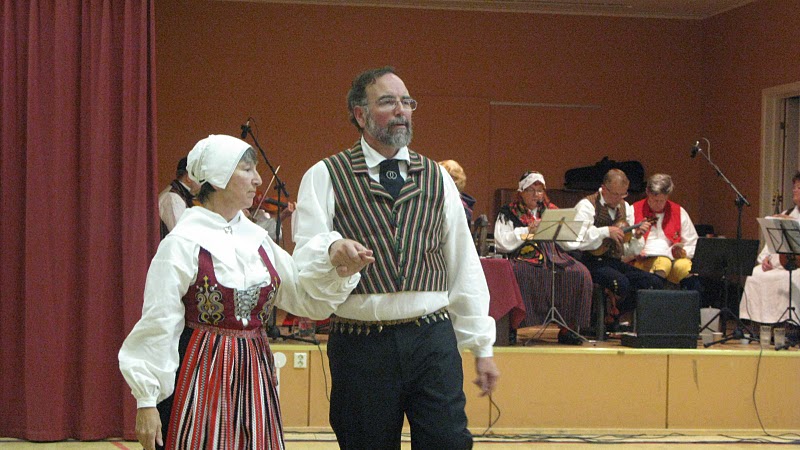 Uppdansning: Hambo och bakmes från Hede, Backmans variant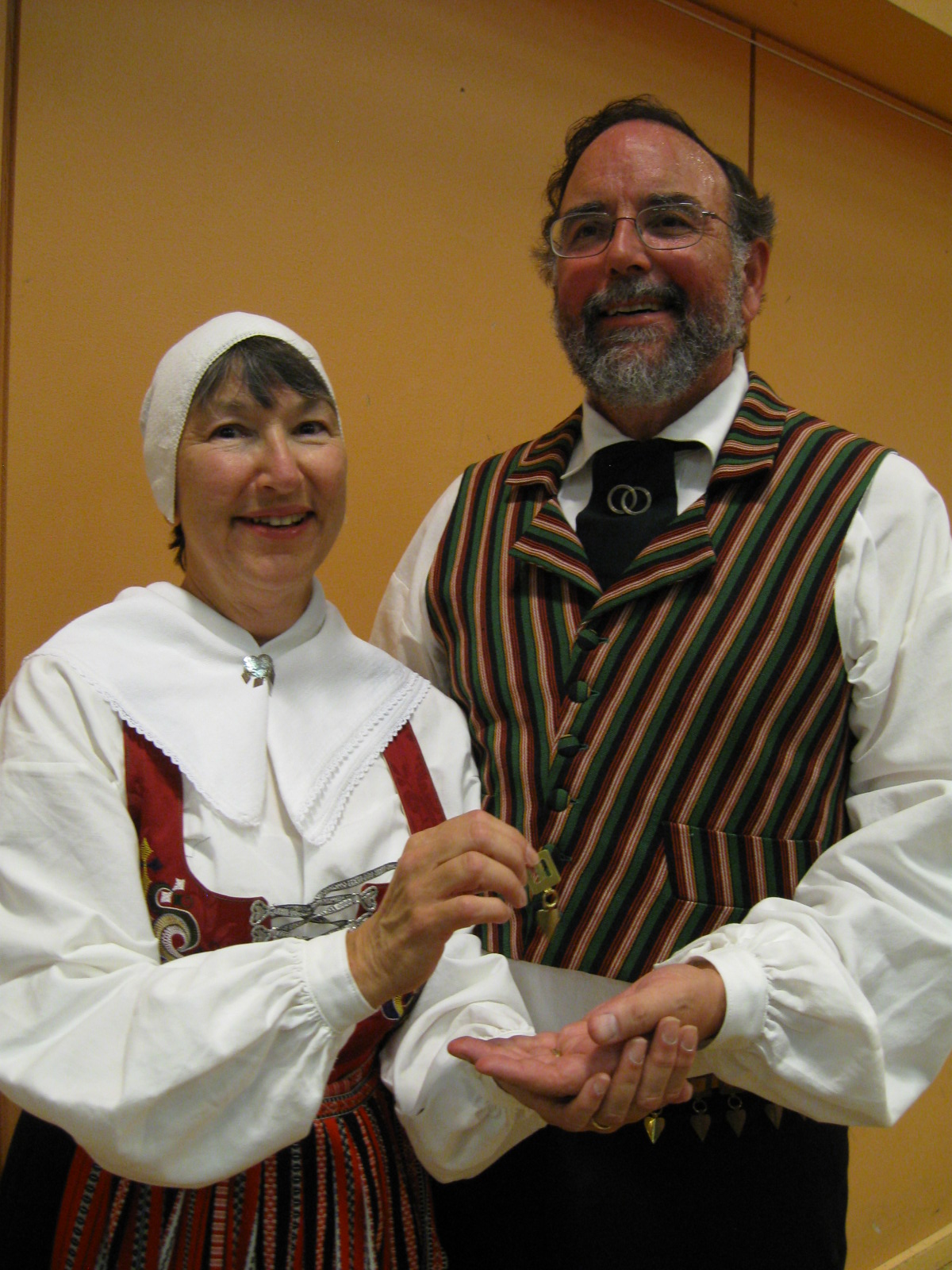 Heart medallion from Karstula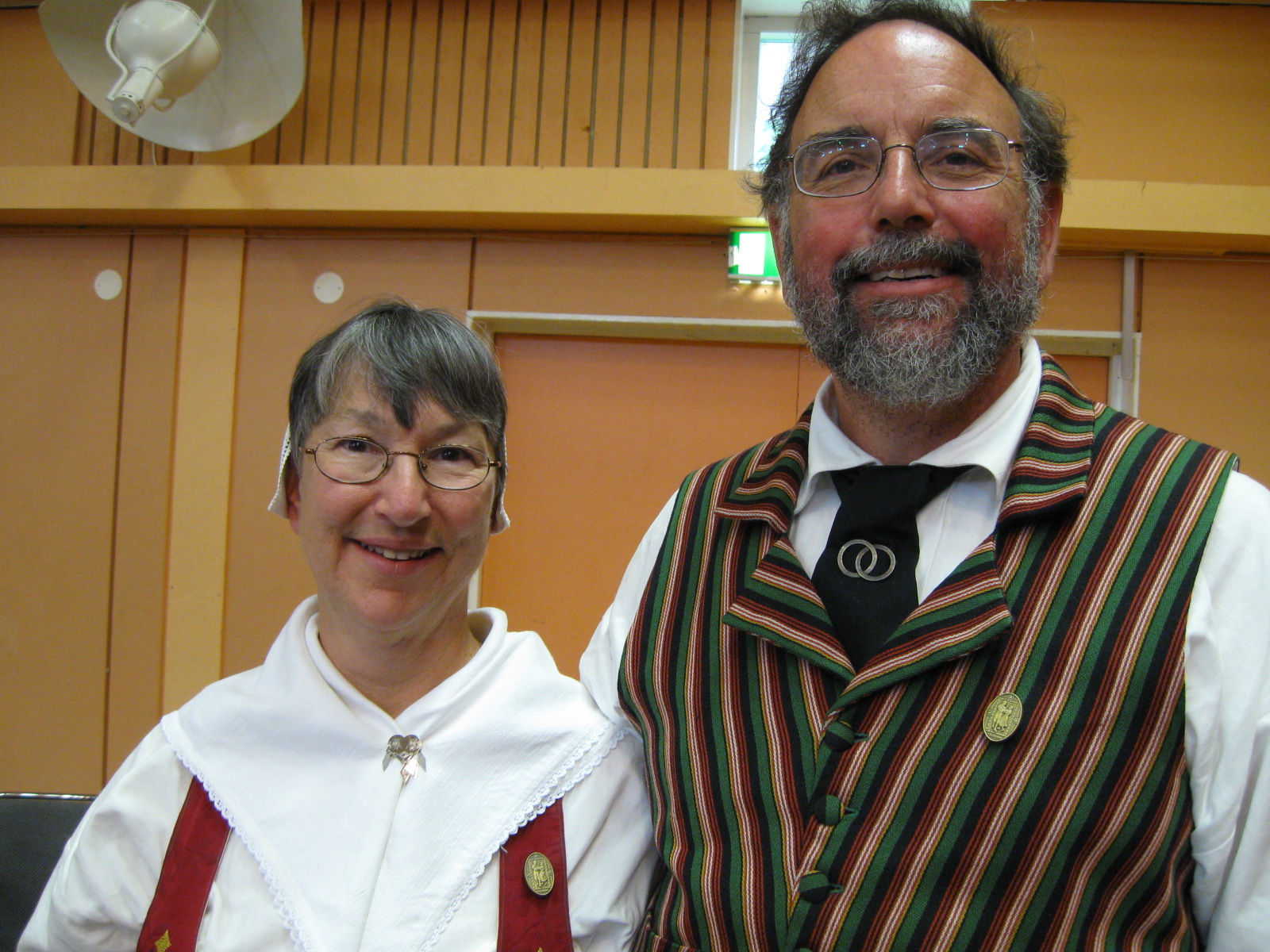 Happy dancers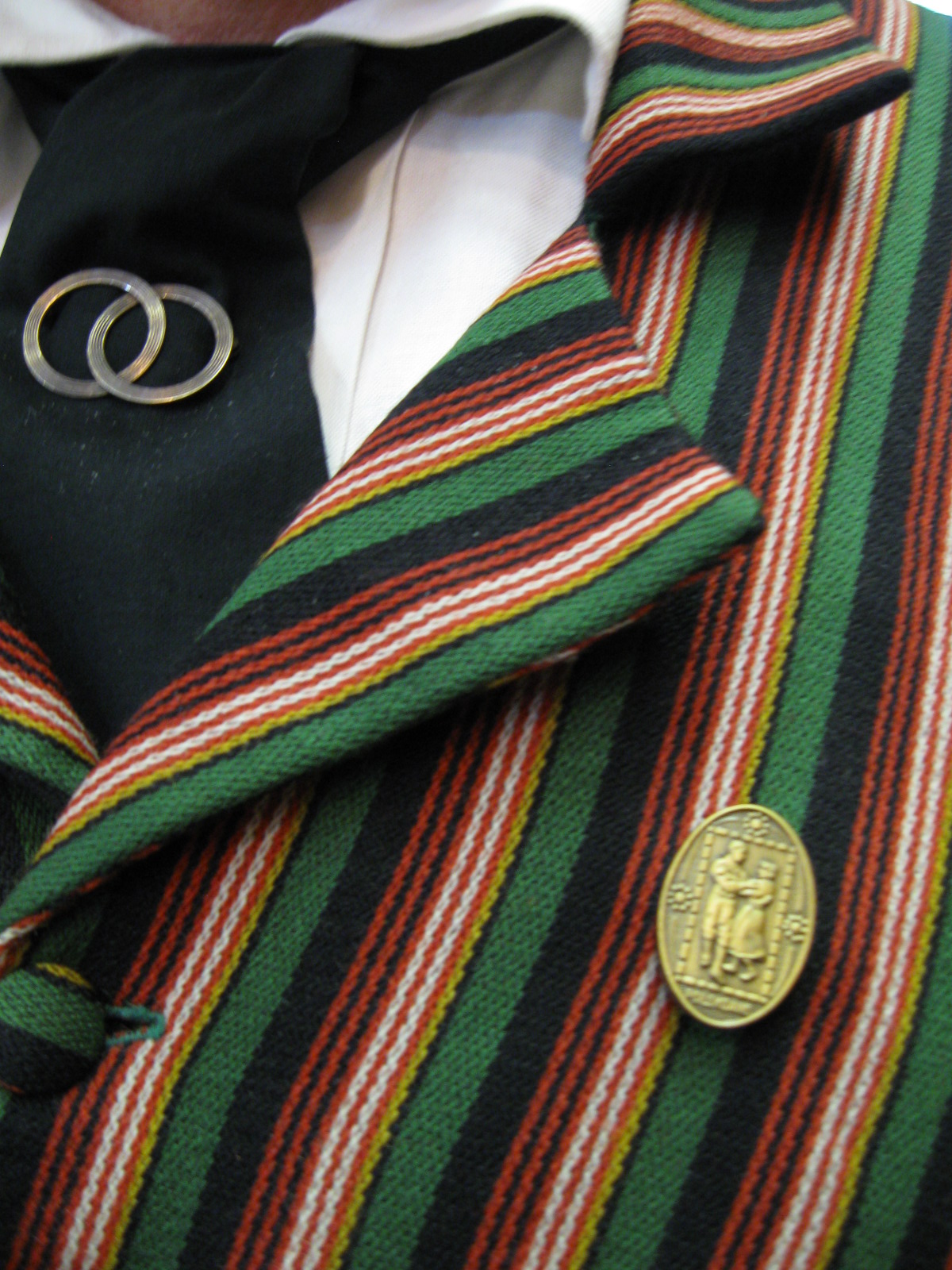 Bronze medal